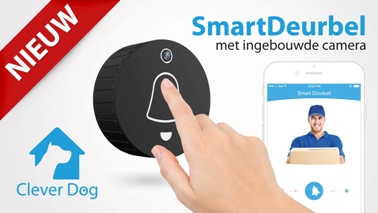 A smart solution for a secure front door with various features.
Full wireless wifi doorbell with lithium battery for long life.
The Cleverdog doorbell connects directly to your Wi-Fi network and is compatible with the same app as the Cleverdog cameras.
Get there, see who's in front of your door with your smartphone wherever you are. With 2-way communication, you can even communicate remotely with your visitor.
You can also use the doorbell as a camera wherever you are.
This allows you to watch live remotely and take a picture with your smartphone. The live images can also be viewed with the Windows PC app.