The Cleverdog WiFi baby monitor in practice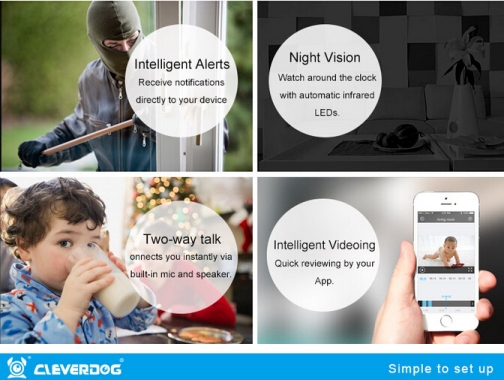 Keep the children home alone for the first time or want to keep an eye on the thuin or garage. With the WiFi Baby Monitor / Camera movement of Cleverdog this is no problem. You can set the Cleverdog that detected movement will give you a call. (buzzer, siren, and even a barking dog) In addition, there are pictures (3x) and made a short video. For video, you need a memory card.
Click the left image to play the demo movie.