Description Cleverdog WiFi Baby Monitor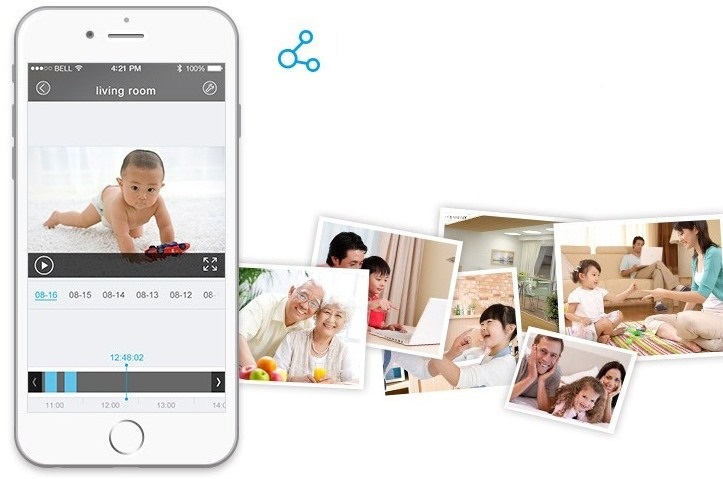 Baby care and child supervision at a distance;

Deterrent for burglars;

Works simply through wiFi and your smartphone or tablet;

Permanent video surveillance;

Live video at anytime, from anywhere, now also on PCs and laptops;

Possibility of recording of the images;

Built-in microphone and speaker;

Two-way audio communication;

With Motion Detection + (optional) alarm;

Supported capturing photos and videos;

Night Vision (twilight vision);

Space for SD card (16GB / 32GB lays up to 4/7 days fixed).
More about this amazing and innovative Cleverdog WiFi Baby Monitor:

Smart Wifi Security Camera Cleverdog is the perfect baby monitor, but can also be used as security and communication.
The advanced camera you connect to your smartphone, tablet or iPad which can then live to see the images.
Smart WiFi camera can also are used to communicate through the built-in speaker
the images can be viewed using the special

app:.

Clever Dog or Doby. It is also possible to store the video from the camera to a SD card.
The Smart Wifi Security Camera takes next image also the sound with the built-in microphone. This makes the camera ideal Smart Wi-Fi baby monitor.
With the night vision camera, you can see at night if everything goes well. The images can be viewed at any time of the day and from any location.
Keep an eye on things with the Cleverdog Wi-Fi Security:
Keep the children home alone for the first time or want to keep an eye on the thuin or garage. With this motion camera Cleverdog is no problem. You can set the Cleverdog that detected movement will give you a call. (buzzer, siren, and even a barking dog) In addition, there are pictures (3x) and made a short video. For video, you need a memory card.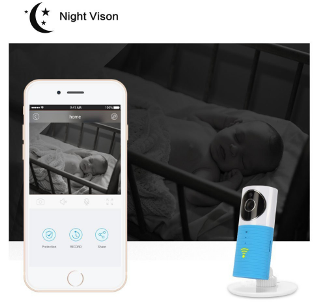 This smart dog is to use as:
- Deterrent against burglars
You order the advanced Cleverdog WiFi Baby Monitor with www.cleverdogcamera.online limited time for only € 35.45!
The Cleverdog WiFi Baby Monitor is within 1 - 2 business days delivered.